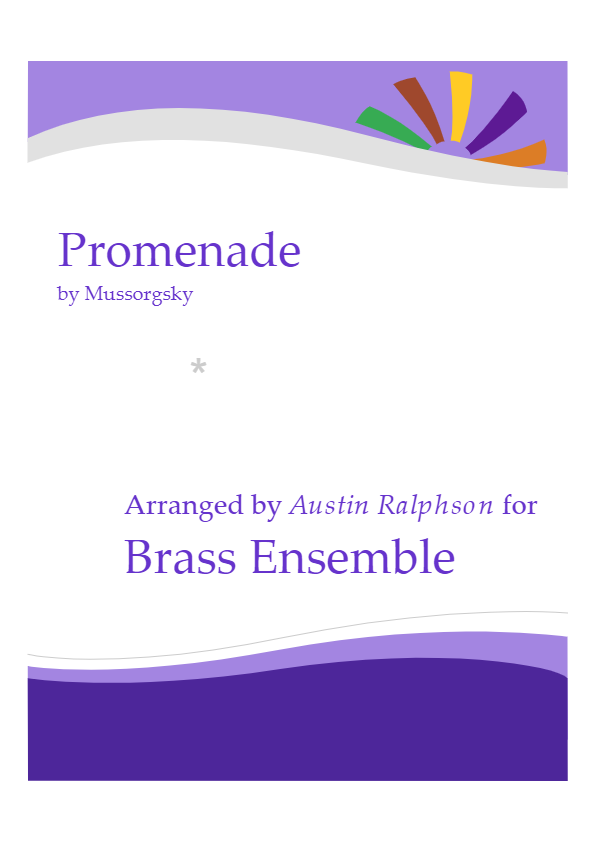 Promenade from 'Pictures' - brass ensemble
On Sale
$16.99
This is a brass ensemble arrangement of this very popular concert piece, which takes full advantage of the sonorous brass choir sound. It is scored for standard 10-piece ensemble.
Please watch the YouTube video or
listen to the mp3 recording
for a live performance to get a more realistic of the piece. Thanks go to the Wire Brass Ensemble (Warrington, UK) and Stanley Road Studios (Manchester, UK) for recording it.